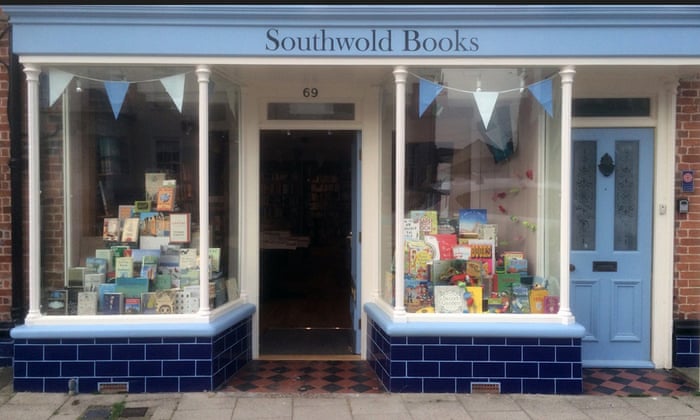 On Monday, May 18 I wrote a piece for the Daily Mail about the high street during the Covid-19 crisis – how it is coping and more importantly, how it will fare when lockdown restrictions ease and "non-essential" shops are allowed to open.
I spoke to a dozen outlets along one of England's loveliest high streets: Southwold in Suffolk. The business owners were all grateful for government help, especially the furlough scheme. But they were universally fearful about what the future holds.
You can read the full piece here.
One shopkeeper – purely for reasons of space – didn't make it into the piece: James Daunt, the chief executive of Waterstone's, which owns Southwold Books. He, like all shopkeepers, is grappling with decisions about whether to put up perspex screens, install one-way shopping lanes, limit the number of shoppers, insist on contactless payment etc
He also made a intriguing suggesting: quarantining books in order to give shoppers the confidence to come back to physical book shops, rather than rely on the internet.
"The High Street is going to be very quiet for some time," says Daunt, who lives in Suffolk and knows his Southwold store well. He is already planning for when he is allowed to reopen.
Customers picking up a book from a table – who chose not to buy it – will have to place it in a trolley for the book to be quarantined, as it were. "Books don't go bad like a stick of celery," says Daunt phlegmatically. "We will still have tables displaying books, but we will have systems in place to ensure books that are browsed do not remain on sale. We will ask customers that pick up a book to put it down on a trolley that we can then wheel away. I think customers will find that easy to understand. Book customers are very nice people, who behave well. I can't imagine we will a problem with this."
But he admits the leisurely joy of browsing for books will be greatly diminished. "It's no longer going to be a place to while away the afternoon. We will ask that customers change their behaviour. There will be an expectation that they will come in and choose their books relatively quickly and leave."
In this small shop, it is likely that a maximum of two to three shoppers will be allowed. "It's going to be more a matter of coming in, buying what you want, and leaving."
Currently, Waterstone's turnover is running at about 40 per cent of normal levels thanks to the internet. "But the costs of operating online are huge; repurposing our distribution centre has been an eye-opener." 
Daunt says online customers buy what they know and books they need. "In a book shop is where discovery goes on, you can be recommended books, especially those by first time novelists." They are really missing out from the closure of book shops. He said the bestseller lists are currently full of obvious hits, such as Sally Rooney's 'Normal People', rather than any surprises. 
He says he is very grateful for the furlough scheme and the business rates holiday. "But we have a huge fixed cost base with our rents. This needs sorting out. Many businesses will discover they can no longer afford to operate on the high street after all of this.
"What will our high streets look like after all of this?"